Latest News
20/10/2021
Check the latest blogs and updates from SonicWall-Sales.com
SonicWave 231c's - the last ones available
20/09/2022
We have the last batch of SonicWave 231c's available for immediate despatch.
These are the only 2x2 AP's currently available, and likely to be the case until the end of the year. The 200 Series is also the only firewall-managed AP's available.
Gen 7 Trade-Up Promotion is back!
20/09/2022
For a limited time, SonicWall is offering existing customers and partners a 22%* savings when they trade in their legacy SonicWall appliance for a new Gen 7 Next-Gen firewall appliance.
When your customers upgrade to SonicWall's Gen 7 NGFWs, they gain significantly improved performance, high port density, groundbreaking firewall inspection, DPI performance, IPSec VPN performance and more. Plus, they're powered by SonicOS 7, which has been redeveloped from the ground up to be more advanced, agile and user-friendly than any of its predecessors.
Best of all, upgrading your customers' SonicWall firewall appliance is quick and seamless: Their existing subscription and support services transfer directly to the new appliance, so they can start enjoying the best firewalls SonicWall has to offer with little to no downtime.
This promotion is open until the end of October 31st,
CLICK IMAGE FOR MORE DETAILS

22%* saving is based on the MSRP price, but we offer discounts anyway so the actual saving will be different.
Summary of SonicWall Firewall Lifecycle
31/08/2022
All correct as of 31st August 2022 - model order for all small and mid-size firewalls.
1 YEAR LDO = The last date you can purchase a renewal (1 year only available)
SMB & Branches
| | | | |
| --- | --- | --- | --- |
| Model | 1 Year LDO | End of Support | Years to go |
| 600P | 15/04/2025 | 16/04/2026 | 3 |
| 600 | 15/04/2025 | 16/04/2026 | 3 |
| 500W | 15/04/2025 | 16/04/2026 | 3 |
| 500 | 15/04/2025 | 16/04/2026 | 3 |
| 400 | 15/04/2025 | 16/04/2026 | 3 |
| 350W | 15/04/2025 | 16/04/2026 | 3 |
| 350 | 15/04/2025 | 16/04/2026 | 3 |
| 300W | 22/01/2024 | 23/01/2025 | 2 |
| 300P | 15/04/2025 | 16/04/2026 | 3 |
| SOHOW | 15/04/2025 | 16/04/2026 | 3 |
| SOHO 250 | 31/07/2025 | 01/08/2026 | 3 |
| SOHO 250W | 31/07/2025 | 01/08/2026 | 3 |
| 400W | 31/07/2025 | 01/08/2026 | 3 |
| 300 | 22/01/2024 | 23/01/2025 | 2 |
| 300W (AC Model) | 22/01/2024 | 23/01/2025 | 2 |
| SOHO | 22/01/2024 | 23/01/2025 | 2 |
| 215W | 01/06/2020 | 02/06/2021 | EoS |
| 105W | 10/09/2019 | 11/09/2020 | EoS |
| 205W | 05/08/2019 | 06/08/2020 | EoS |
| 215 | 31/08/2019 | 01/08/2020 | EoS |
| 105 | 28/07/2019 | 29/07/2020 | EoS |
| 205 | 30/06/2019 | 01/07/2020 | EoS |
| 200W | 13/01/2017 | 13/01/2018 | EoS |
| 200 | 13/01/2017 | 13/01/2018 | EoS |
| 100W | 15/11/2016 | 15/11/2017 | EoS |
| 100 | 15/11/2016 | 15/11/2017 | EoS |
| 210W | 30/05/2016 | 30/05/2017 | EoS |
| 210 | 30/05/2016 | 30/05/2017 | EoS |
Mid-Sized Enterprise
| | | | |
| --- | --- | --- | --- |
| Model | 1 Year LDO | End of Support | Years to go |
| 9650 | 15/04/2025 | 16/04/2026 | 3 |
| 9450 | 15/04/2025 | 16/04/2026 | 3 |
| 9250 | 15/04/2025 | 16/04/2026 | 3 |
| 6650 | 15/04/2025 | 16/04/2026 | 3 |
| 5650 | 15/04/2025 | 16/04/2026 | 3 |
| 4650 | 15/04/2025 | 16/04/2026 | 3 |
| 3650 | 15/04/2025 | 16/04/2026 | 3 |
| 2650 | 15/04/2025 | 16/04/2026 | 3 |
| 6600 | 02/03/2025 | 03/05/2026 | 3 |
| 5600 | 02/03/2025 | 03/03/2026 | 3 |
| 4600 | 02/03/2025 | 03/03/2026 | 3 |
| 3600 | 02/03/2025 | 03/03/2026 | 3 |
| 2600 | 07/03/2023 | 08/03/2024 | 1 |
| 250M | 31/08/2020 | 01/09/2021 | EoS |
| 250MW | 30/08/2019 | 31/08/2020 | EoS |
| 220W | 15/08/2019 | 16/09/2020 | EoS |
| 220 | 15/08/2019 | 16/08/2020 | EoS |
| 2400 | 30/04/2018 | 01/05/2019 | EoS |
| 3500 | 19/05/2017 | 19/05/2018 | EoS |
| 4500 | 15/05/2017 | 15/05/2018 | EoS |
| 5000 | 12/05/2017 | 12/05/2018 | EoS |
| 240 | 29/04/2016 | 29/04/2017 | EoS |
| 2400MX | 30/04/2018 | 01/05/2019 | EoS |
New SonicWave (WiFi 6) 641 & 681 in stock
02/08/2022
The new 600 series has arrived in stock. This includes the 641 and 681 models. The 621 models are due later in the year.
These new AP's introduce WiFi 6.
Wi-Fi 6 operates on the 802.11ax standard, providing unparalleled performance, security and power management. Ideal for high-density environments, these access points must be managed via the cloud using SonicWall's Wireless Network Manager (WNM). They cannot be managed via the firewall.

The SonicWave 600 series access points use the 802.11ax standard, the most advanced technology available. Ideal for high-density environments, they enable delivery of unsurpassed performance, including better throughput, power management, and power control methods, with a low total cost of ownership.

Datasheet: https://www.sonicwall.com/medialibrary/en/datashee...
2022 SonicWall Cyber Threat Report
01/08/2022
As cybercrime continues evolving, we need as much intel as possible. SonicWall is on the front-lines watching every threat and cyberattack. Capture Labs threat researchers collect first-hand data from more than a million global sensors in 215 countries and regions. We provide our valuable cyber threat intelligence in real time.
The world's most quoted ransomware threat intelligence, SonicWall's biannual threat reports are cited by major news outlets worldwide, applied by businesses for cybersecurity planning and trusted by governments. Download the report. Know the threats.
Gen 7 Trade-Up Promotion
13/07/2022
For a limited time, SonicWall is offering existing customers and partners a 22% savings when they trade in their legacy SonicWall appliance for a new Gen 7 Next-Gen firewall appliance.
When your customers upgrade to SonicWall's Gen 7 NGFWs, they gain significantly improved performance, high port density, groundbreaking firewall inspection, DPI performance, IPSec VPN performance and more. Plus, they're powered by SonicOS 7, which has been redeveloped from the ground up to be more advanced, agile and user-friendly than any of its predecessors.
Best of all, upgrading your customers' SonicWall firewall appliance is quick and seamless: Their existing subscription and support services transfer directly to the new appliance, so they can start enjoying the best firewalls SonicWall has to offer with little to no downtime.
CLICK IMAGE FOR MORE DETAILS
Four Cybersecurity Actions to Lock it All Down
20/05/2022
Recognizing 2022 World Password Day, here are four countermeasures to keep you safe from malware and ransomware. Time to level up!
You are not paranoid; cybercriminals really are trying to hack your security and steal your information. And the proof is in the numbers.
According to the 2022 SonicWall Cyber Threat Report, there were 623 million ransomware attacks globally, a 105% increase over 2020. There was also a sharp triple-digit increase in encrypted threats, rising to an astounding 10 million attacks. And as if you didn't have enough to worry about, cryptojacking is on an upswing with 97 million incidents recorded, a 19% increase year-over-year.
Some people may choose to ignore the data and throw caution to the wind. If they're lucky, a hack will be a minor inconvenience, and their anti-virus software will stop the malware before it can cause serious damage. However, if they're among the growing thousands of victims each year, hackers will force them to pay a ransom for their precious data, steal their identity or just wipe out their devices completely.
And you wonder, what could be worse?
One hack of a single individual can lead to a cascade of hacks and much larger problems. For instance, hackers can break into your personal computer without you knowing it, add malware to one of your devices that unpacks wherever you go, bypassing firewalls and other security, straight into your home network, friend's home, the library, and your workplace.
We all could stand to be a little more careful. A "cybersecure mindset" protects you, your devices, and your data and everywhere you connect your devices. So, when we say, "Be Cyber Smart and Lock It Down," what we mean is taking personal responsibility for not only how you connect but also actions you take to keep yourself secure.
Here are FOUR COUNTERMEASURES that everyone can use to level up and lock it down:
1. PROTECT yourself.
Start with passwords and lockdown your devices, software and information with strong ones that protect you from becoming an easy hack. There are some basic rules for good passwords. The first is the length – a minimum of 14 characters but 16 is better, with a mix of uppercase and lowercase letters, plus numbers: security experts recommend at least 4 non-repeating numbers. And don't forget symbols (ex: @ # $), at least one but two is better. Check with your service provider; they may have specific requirements like the length and number, and type of symbols. One very important rule: ensure that your passwords are unique for each use. Avoid obvious sources like your address, recognizable names, dates, and phone numbers. Avoid any information that someone may learn by reading your social media profiles. Another important rule, USE YOUR PASSWORDS and turn on two-step authentication (2FA) wherever you can. Many phones allow biometric recognition to validate you and simplify logging in for each access. There's more to know about passwords, check out this article we found from Help Net Security.
2. PROTECT your personal identification.
Privacy is a matter of personal choice. We want to open some things for the sake of convenience (shopping and health apps, for instance). However, the privacy settings you set on your devices and apps could also open you up to hacks. Being "smart" about your cybersecurity means knowing how hackers attack devices and steal information from open apps. It also means being aware of where your personal information winds up. Security experts recommend that you set your privacy settings based on actual need for specific tasks. For instance, change your privacy settings when conditions change, like when traveling or using public networks (e.g., coffee shop Wi-Fi, more on that later).
3. PROTECT your data.
Maybe it seems obvious, but your data (photos, reports, accounting, proprietary documents) are your most vulnerable possessions. We also want to take extra care of our social security numbers, bank accounts, and credit card numbers. And all of that is at risk when we leave it in open apps (no password) or send it on unencrypted emails. So please keep it safe and LOCK IT DOWN! And be very wary of phishing campaigns. Hackers use any means they can to break into your devices and network. For example, they'll spoof organizations you trust, friends, family members, co-workers, or even your boss. Phishing messages can come by email or phone text. Some of these messages look very authentic. We'll go into more detail about how to detect phishing messages in another post, but you can make a personal policy to never share private information via email or text with anyone.
4. PROTECT your devices.
If you didn't know already, public Wi-Fi hotspots are not secure. Unfortunately, that means the public hotspots at your favourite coffee shop, restaurants, shopping malls, libraries, and especially airports. With minimal knowledge and equipment, hackers can scan unencrypted data streams that contain passwords and account information that you send and receive. Several years ago, scammers took it further and created elaborate spoof Wi-Fi networks with name and branding marks similar to what people expected. However, there are several things you can do to lock it down:
Turn off the Wi-Fi auto-connect feature on your devices. Turn it back on when you need it and choose the networks you want to use.
Use secure wireless networks that have WPA or WPA2 password protection. Unfortunately, these are uncommon for places like the local coffee shop or the airport, so they may be challenging to find.
Install mobile security software with malware and virus detection for laptops, pads, and phones. You may also install a VPN (a virtual private network) that encrypts your data stream even if the Wi-Fi network does not.
Do what it takes to adopt a Cybersecure Mindset.
Remember that when it comes to cybersecurity, the human element can be the strongest or weakest point in the armor.
Human behavior is without doubt the biggest culprit in IT security incidents. This is evident in email phishing. It deceives people into clicking on malicious links or attachments. This makes it difficult to distinguish between legitimate emails and potential threats. According to a study by Myers-Briggs, a research company based in the UK, 80% of companies believe human factors, such as mistakes or leniency with login security, are a major cause of cybersecurity risk. Therefore, it is vital that we do what it takes to adopt a 'cybersecure mindset' to protect our homes, communities and our workplaces.
Being aware is not being paranoid; it recognizes that cybercriminals really are trying to hack our security, steal our property, and do us great damage.
#BeCyberSmart

SonicWall Global VPN Client (GVC) Update
28/04/2022
SonicWall PSIRT has worked with engineering and product teams to confirm and correct three vulnerabilities associated with the SonicWall Global VPN Client (GVC), two of which impact the included client installer. Successful exploitation via a privileged user could potentially result in command execution in the target system.

IMPORTANT: There is no evidence that these vulnerabilities are being exploited in the wild. The three vulnerabilities can only be exploited after the adversary gains control of the machine, has admin privilege or is able to place malicious files on the machine.

SonicWall strongly urges that organizations using 32- and 64-bit GVC versions in their networks carefully review the knowledge base (KB) article and follow guidance for upgrade.

OVERVIEW
| | |
| --- | --- |
| • | Advisory ID: SNWLID-2021-0036 |
| • | Product(s): SonicWall Global VPN Client (GVC) |
| • | Issue: GVC DLL Search Order Hijacking |
| • | CVSS: 7.7 (High) |
| • | Impacted Version(s): GVC 4.10.7.1117 and earlier (32- & 64-bit version) |
| • | Fixed Version(s): GVC 4.10.7.1424 (32- & 64-bit version) |
| • | Notes: There are different mitigation steps for 32- and 64-bit GVC versions. Please read the KB article carefully to resolve issues to your specific version. |

IMPORTANT: Adhering to industry best practices, SonicWall does not provide support (e.g., technical support, firmware updates/upgrades, hardware replacements) for products that have reached End-of-Support (EOS) status. View the SonicWall Product Lifecycle Table for more information.
Read it Now — 2022 SonicWall Cyber Threat Report
17/02/2022
Introduction: 2021: A Turning Point in the War on Ransomware
Five years ago, a debate erupted surrounding the infamous NotPetya cyberattack: Did it constitute an act of war?
This issue continued to be debated in the courts throughout 2021, but on the battlefields of business networks around the world, cybercriminals were launching a full-bore offensive.
Ransomware climbed an unprecedented 105% in 2021, and the explosive growth of strategies such as double and even triple extortion ensured that these attacks were more successful than ever. But as cybercriminals have grown more sophisticated and successful, they've also grown more ruthless — many of the high-profile ransomware attacks in 2021 looked more like acts of war than ever before, endangering our food supply, our water supply, our fuel supply, our hospitals and our municipalities.
That the courts ultimately decided cyberattacks such as NotPetya do not, in fact, constitute acts of war is irrelevant: Fed up with cybercriminals growing rich off their constituents, leaders around the world — from the local level to the international stage — have brought the war to them.
The UN Cybersecurity Open-Ended Working Group in March 2021 endorsed a report containing cybersecurity recommendations, the first time that a process open to all countries has resulted in consensus on international cybersecurity.
In May 2021, U.S. President Joe Biden issued a sweeping executive order on cybersecurity, which unifies cybersecurity standards across government agencies, emphasizes zero-trust principles and provides specific timelines for action.
In July, INTERPOL held its forum on ransomware. Advising that effectively preventing and disrupting ransomware would require "adopting the same international collaboration used to fight terrorism, human trafficking or mafia groups," the group called for police agencies worldwide to form a global coalition with industry partners to stop ransomware's exponential growth.
But perhaps the biggest testament to the threat ransomware poses to national security is the involvement of the U.S. military. In an interview with The New York Times, U.S. Cyber Command head Gen. Paul M. Nakasone explained that, while he once saw ransomware as the responsibility of law enforcement, attacks such as Colonial Pipeline and JBS represented a big enough threat to the nation's critical infrastructure to warrant a more aggressive approach.
But this approach likely won't include boots on the ground — an option that proves challenging given that a vast majority of these ransomware operators are in other countries, most of which are not U.S. allies and tend to only go after cybercriminals when it serves their agenda.
While high-profile arrests of cybercriminals continue, such as the REvil takedown in early 2022, they have been largely ineffective in stemming the tide of ransomware itself. The amount of time and resources required for each bust means that the criminal justice system is unable to keep up with the huge number of ransomware operators. And due to the lucrative nature of ransomware, as soon as one group is taken down, new ones rise to fill the void.
Instead, this approach will look a lot like their most ruthless attacks on civilians: a direct assault on their infrastructure. Pressure on the U.S. government to deploy intelligence and military solutions to attack the servers, networks and more used for cybercrime, dissemination of stolen data on the dark web and storing cryptocurrency payments is growing.
While he refrained from giving details, Nakasone confirmed that the military has taken an offensive stance against ransomware groups. One known example is when Cyber Command assisted in the recovery of millions in ransom that Colonial Pipeline paid to attackers.
Though recoveries such as this have historically been rare, this may be the first in an emerging trend. A major factor credited in this recovery is the work of a recently formed Ransomware and Digital Extortion Task Force. In an interview with Reuters, a senior U.S. DOJ official said the formation of this task force "elevates investigations of ransomware attacks to a similar priority as terrorism."
As the amount of media attention and government involvement in the wake of high-profile attacks increases, these groups have grown wary, with many laying low or disappearing altogether. This could lead to groups lowering ransom demands in hopes of flying under the radar and continuing to hack another day — which could contribute to fewer attacks if success no longer means netting a life-changing fortune for the entire syndicate.
In other words, in the end, the most lethal shots to ransomware may well be the ones that hit where it hurts most: the wallet.
---
Read the full 66 page report here: https://www.sonicwall.com/medialibrary/en/white-pa...
The logic of using three random words for strong passwords and why the NCSC advises the approach.
07/02/2022
National Cyber Security Centre (NCSC) explains the logic behind its long-standing password advice for the first time
Using three random words is more secure than traditional advice built around 'password complexity', experts argue
Approach allows creation of passwords to 'keep the bad guys out' whilst remaining easy to remember
Cyber security experts have today (Friday) revealed in depth for the first time the logic behind their advice to use three random words when creating passwords.
In a new blog post, experts at the National Cyber Security Centre (NCSC) – which is a part of GCHQ – said a key reason for using three random words is they create a password which is easy to remember and strong enough to keep online accounts secure from cyber criminals.
The blog post noted that using three random words to coin a password is more effective than traditional advice to create complex passwords, which can be difficult to remember and yet guessable for criminals.
Other reasons for choosing the three random words approach were:
Length. Passwords made from multiple words will generally be longer than passwords made from a single word and therefore meet minimum length requirements.
Impact. 'Three random words' contains all the essential information in the title, and can be quickly explained, even to those who don't consider themselves computer experts.
Novelty. A password containing multiple words encourages a range of passwords that have not previously been considered.
Usability. It's easier for users to enter a three random word password than one which contains a complex range of characters.
NCSC Technical Director Dr Ian Levy, said:
"Traditional password advice telling us to remember multiple complex passwords is simply daft.
"There are several good reasons why we decided on the three random words approach – not least because they create passwords which are both strong and easier to remember.
"By following this advice, people will be much less vulnerable to cyber criminals, and I'd encourage people to think about the passwords they use on their important accounts, and consider a password manager."
Rocio Concha, Which? Director of Policy and Advocacy, said:

"Ensuring you use strong yet memorable passwords online and with smart products is more important than ever – our research has repeatedly highlighted poor security practices in a range of connected devices, from routers and wireless cameras to apps.
"There's a reason why new legislation announced by the government to improve standards for smart devices includes a ban on generic default passwords – these can make it easy for hackers to take control of devices or even your home network.
"Strong passwords can stop cyber criminals in their tracks, and we'd urge everyone to ensure they adopt good practice to safeguard their data and privacy."
Creating passwords using three random words is one of the six key steps recommended by the cross government Cyber Aware campaign to protect accounts and devices from most cyber crime. More information can be found at cyberaware.gov.uk.
The importance of continuous security monitoring
23/12/2021
No matter how complex, every business and network must be protected from vulnerabilities, cyber threats and attacks as soon as they occur, not minutes, hours, or days afterwards.
There are always new and evolving threats to networks, and often, many of these threats go unnoticed or undetected as hackers continue to try and insert destructive malware, attack system infrastructures and steal sensitive data.
However, with the right firewall and the implementation of continuous monitoring, businesses can be confident that their security levels remain high, and teams can act quickly when a threat is detected.
There is a vast range of types of firewalls currently on the market, and at www.sonicwall-sales.com/firewalls, you will find everything you need to know as well as a helpful team on hand to answer your questions.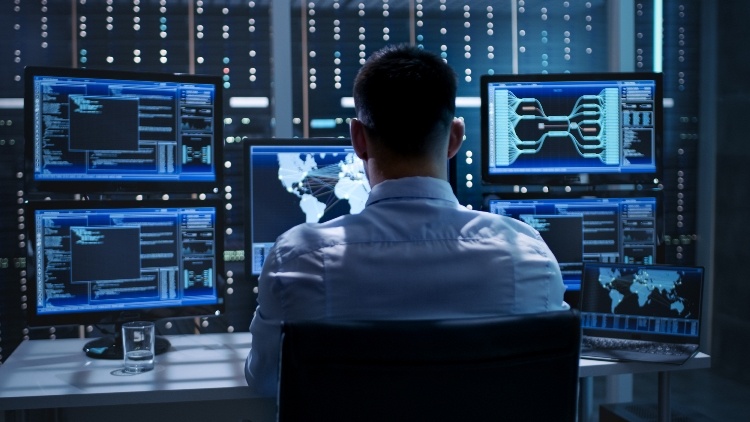 Vulnerability management
Continuous security monitoring is the ongoing monitoring of networks and checking their security status 24/7, identifying, evaluating, treating, and reporting network vulnerabilities.
With servers, desktops, cloud, virtual, and containerised assets needing to be scanned for vulnerabilities, security monitoring is required so actual or attempted security attacks are found, with appropriate processes in place to respond.
Ultimately continuous monitoring helps businesses manage risk better by:
Looking at the activity that could negatively impact your network assets and systems




Always monitoring threats




Reporting unnecessary exposure




Monitoring

unauthorised

changes and misconfigurations




Detecting security vulnerabilities




Providing you with compliance to industry standards and regulations




Identifying threats and missed security issues in set policies




Producing detailed reports




Providing policy documentation to meet compliance requirements




Recertifying all mandated firewall rules and configurations




Providing greater depth security intelligence.
Sonicwall firewalls matched with continuous processing delves into sets of rules, comparing these against any proposed changes to internal network and system checks.
All regulated businesses held to the standard must include continuous monitoring as part of their security processes.
Continuous monitoring best practices
Regulatory standards require constant compliance, which means you must continually check your systems for potential security threats – there is no network time off!
For businesses, continuous monitoring helps avoid data breaches, potential penalties, legal action, and even loss of reputation.
This is why maintaining visibility into network changes is essential—providing businesses with a greater understanding of what is happening to the network and why. Knowing, with confidence, that your data and intellectual property are safe, your security protocols are adequate, and your policies and processes can be followed and indeed work.
To help, some of the best practices you could implement into your processes include:
Risk assess your systems and data, adding values to assets that allow you to prioritise and quantify risk in a more manageable way, providing you with a clear picture of your network environment.
Choose the right security solution for your network and apply the right policies and processes that directly affect the identified risks.
Ensure that when you buy the SonicWall firewall, it integrates seamlessly with all vulnerability scanners and more.
Provide adequate controls that work with your security policies.
Continue to assess and review all controls to ensure 100% protection at all times.
Track all changes and any impact these changes may or may not have.
Maintain tight security controls to ensure full compliance with policies.
Look for collaboration and influence from peers and leadership teams, using a common language with shared objectives.
Integrate your vulnerability risk management processes with internal tools and processes so remediation efforts can seamlessly flow through all existing networks, finding and fixing vulnerabilities instantly.

The perfect solution
To provide you with the best visibility, security, and flexibility, look for a firewall solution that can offer you:
Real-time monitoring and security analysis
Policy search options

Traffic flow analysis (understand network

behaviour

and firewall policies)

Modelling and testing (impact of potential changes)

Customisable

reporting – flexibility based on context

Collection of live vulnerability data from all identified endpoints.
Dynamic dashboards that showcase

behaviour

trends and allow you to track the progress of security

programmes

easily.

And so much more.
The focus is on making networks more secure in the moment, accessing actionable intelligence through continuous and historical data.
Continuous monitoring analyses millions of vulnerabilities in seconds so you can proactively secure your networks and make the best and informed decision for your security requirements.
Today, as working from home becomes more of the norm, it has become even more challenging for security teams to manage and control their networks, let alone defend them from attacks.
We need to understand risk at every level, understand the complete IT landscape and business environment, and have a clear picture of overall risk from existing to new assets joining the network.
Firewalls and security processes and policies should be reviewed regularly to ensure that they still provide the level of security required and that they meet the business's needs.
To find the right firewall for you and your business's network, call our team today on 0330 1340 230 or email enquiries@sonicwall-sales.com.
The Top Online Security Myths
16/12/2021
While the internet offers us a wealth of incredible information and advice, you'll find there are so many online security myths out there today. When you start to believe these myths, you put your business and systems at risk. Today we're here to debunk some of the top myths our team of SonicWall Sales experts has seen over the years. We'll put your mind at rest and help you find the best SonicWall firewall solution to fit your business needs.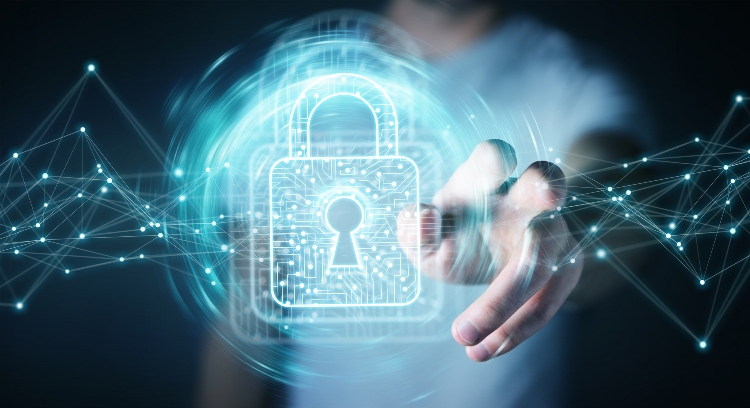 1. Small Businesses Won't Be Attacked Online
The internet is a massive place, and no one is safe from hackers today. You might think that just because your company only has a few devices or you just work on your phone, you don't need to protect yourself with a Sonic firewall. That's not the case at all. Regardless of how many computers and pieces of software your business uses, you need to ensure you are protecting yourself from attacks. Each year, these attacks are getting more and more complex, meaning anyone is open to these issues. These hackers are becoming even more advanced, which is why you need to start protecting yourself now before it's too late.
2. All You Need is a Firewall and Antivirus Software
Using SonicWall firewalls is one of the best ways to protect yourself from hackers and other issues. We also recommend looking into antivirus software to make it less likely for an intruder to access your system. However, that doesn't mean you can do anything online and just have no concerns about security. As a business owner, we recommend that you make sure you keep your software up to date and educate your team about online security. So often, these attacks occur as a result of someone not understanding the risks involved with clicking links or opening attachments online. The more business online security you can offer your employees, the more you'll protect your organisation in the future. On top of that, also think about endpoint protection if you have a lot of your team working from home still to protect your business wherever it's operating from.
3. Mac vs Windows
When it comes to using different types of computers, most people naturally think that Apple products are completely protected from intruders. However, you'll be surprised by how much risk is still out there for Mac users. While they are usually more secure than Windows devices, this doesn't mean they are immune from any issues. You'll find that as this type of device has become used more often, there is more risk for Apple users. This is one of the top cyber security myths and one you should keep in mind when purchasing new devices for your workplace in the future.
4. The Cloud is Too Risky for Businesses to Use
The cloud is one of the newer inventions that businesses are now relying on each day. We have started to hear more news stories about hacking in the cloud, but that doesn't mean it isn't a great option for your company. In fact, when you offer yourself the right protection, you'll find that it's a great way to store data away from your hardware. Make sure you compare cloud services before selecting the one that's right for your company. For the most secure option, try and find one with a private server, which will offer you full security without sharing your server with anyone else. There are different options for any type of business, so research the solutions out there and discuss with our team how we can help you to protect yourself when working in the cloud.
5. Protecting Your Computer Will Slow It Down
A reason that some companies tell us they aren't interested in using a firewall is that it might slow down your computer. With the advanced technology on offer today, you'll find this isn't the case at all. You don't need to worry about your software or hardware working slower, as this just isn't an issue with modern SonicWall firewalls. You'll still be able to complete your work at the same speed as before while also knowing you are fully protected from malware and hackers. This is one investment you shouldn't skip over and it will ensure you give yourself the protection you need for many years to come.
These are just five of the top online security myths we are constantly hearing today. If you have thought one of these myths is true for a while now, it's time to start protecting your systems from potential attacks. With options on offer for companies of any size, it's never too late to start protecting your work further. For more information about using a SonicWall firewall and how it can help your company, contact us today to discuss these security solutions with our team.